Le Whif uses particle engineering to form natural food substances, like chocolate, in particle sizes that are small enough to become airborne though too large to enter the lungs.
The design, which builds on decades of aerosol science work by Harvard Professor David Edwards and his colleagues, directs food particles to the mouth following the air that accompanies a natural inhalation.
Le Whif Breathable Chocolate has been Discontinued.
Le Whif first appeared, with the help of several of David Edwards' Harvard students, in the spring of 2008 as part of a culinary art experiment at Le Laboratoire, Edwards' art and science innovation center in central Paris.
David Edwards
Harvard professor David Edwards, the lead inventor of Le Whif, says: "Over the centuries we've been eating smaller and smaller quantities at shorter and shorter intervals.
It seemed to us that eating was tending toward breathing, so, with a mix of culinary art and aerosol science, we've helped move eating habits to their logical conclusion. We call it whiffing."
Le Whif is a terrific way to curb your appetite or to accompany a coffee, and Edwards says inhaled chocolate is just the beginning. New culinary innovations that involve eating by breathing are being developed by LaboGroup, the commercial partner of Le Laboratoire.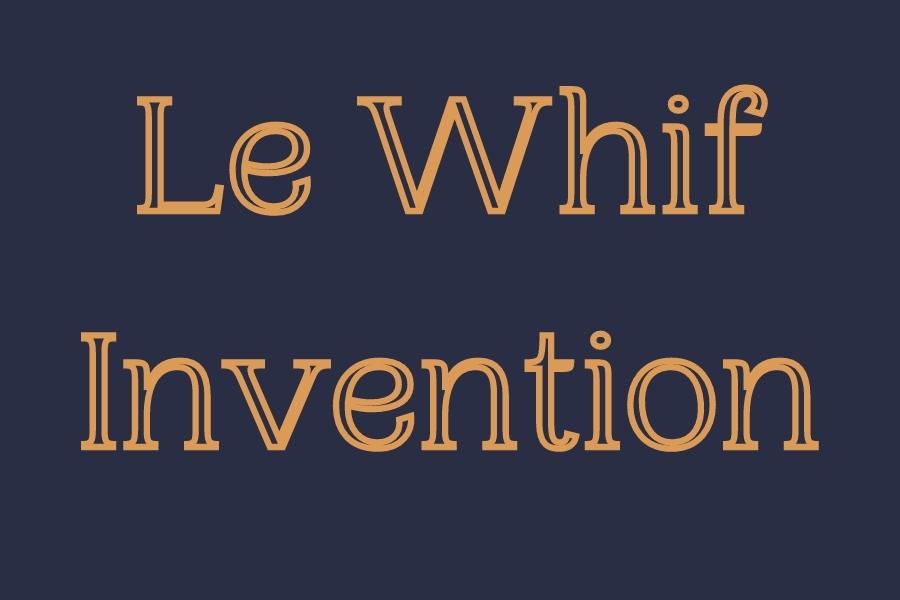 Both Edwards and double-Michelin-starred chef Thierry Marx are busy preparing these surprises with the LaboGroup team, headed by president José Sanchez, chief operating officer Tom Hadfield, and principal researcher Jonathan Jacques Kamler.
This fall we discover "Le Whaf" … Come to the design exhibition at Le Laboratoire and try for yourself!
Disclaimer: Le Whif Domain has been Acquired by undisclosed Indian Citizen. The current domain owners does not have any relation with the past LeWhif Owner.